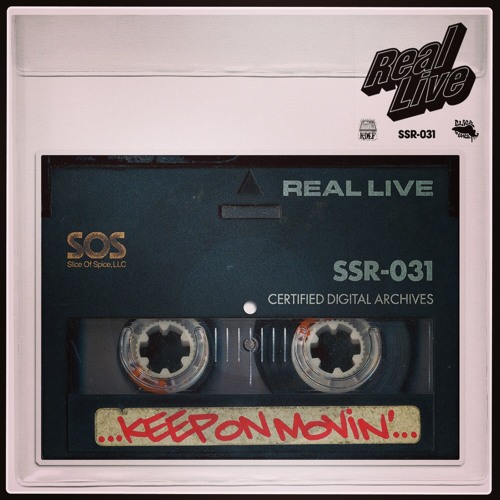 For November '13 Slice Of Spice Records prepares the "Long Awaited Instrumentals" by Real Live (K-Def & Larry-O). Additional to SSR-030 an exclusive square shaped picture disc gets released with the design of a DAT tape.
A: Keep On Movin' (Vocal)
B: Keep On Movin' (T.V. Track)
"Keep On Movin' is a previously unreleased Real Live track recorded by K-Def & Larry-O back in 96'. It has been restored from the original studio DAT tape by K-Def himself, and put together as this dope limited edition picture disc." [
source
]
This record is a part of the Real Live vinyl project - pre-orders starting Tuesday 1st October.
My special thanks goes out to Richard at Slice Of Spice, K-Def and Larry-O. All copyrights reserved, posted for promotion use only.
Watch also out for more:
SSR-030 - Real Live - The Turnaround: The Long Awaited Instrumentals 2LP
SSR-031 - Real Live - Keep On Movin' 10" Picture Disc
SSR-032 - Real Live - Lost Beats EP 12"
SSR-035 - Marco Polo - PA2: The Director's Cut 3LP
SSR-039 - Audessey & A Cat Called Fritz
SSR-FLEX14 - Audessey & A Cat Called Fritz