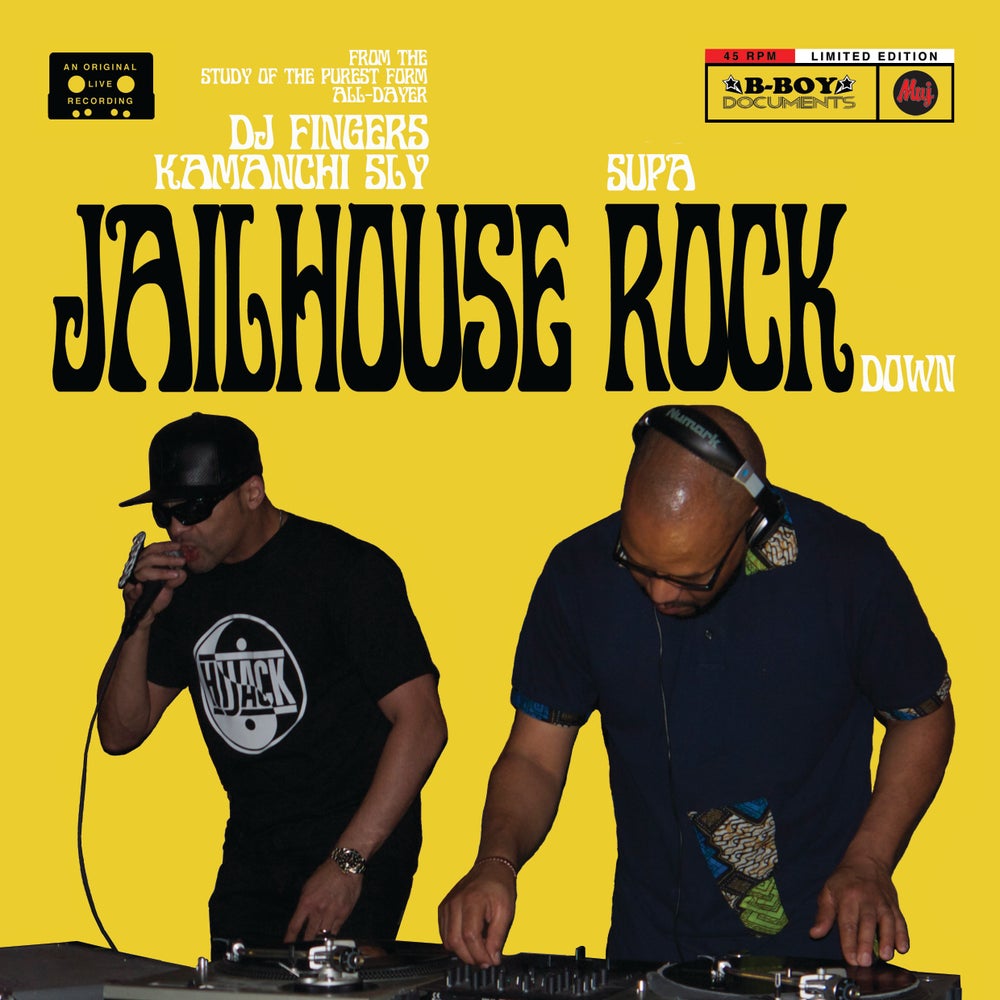 B-Boys, Fly Girls from London and the rest of the world "Jailhouse Rock" is a 7" vinyl release limited to 100 white label copies with printed cover inserted in a plastic sleeve and two copies of an A4 colour, folded, double sided poster.
A: A Study of The Purest Form All Dayer (live) ft. DJ Fingers & Kamanchi Sly
B: Hal, Hal ft. DJ Riza & DJ Fingers
If that's not enough take a listen to some live recordings from the legendary London location "Spats" (BBD001) or old school MC, Cool Cash C, who appears on vinyl for the very first time (BBD002). Both are limited to 300 copies.
A: Poetry (1993)
B: The Wheel (1999)
Order:
www.mujbeats.bandcamp.com
(sold out)
My special thanks goes to B-Boy Document and all artists who released on that label so far. All copyrights reserved, posted for promotion use only.