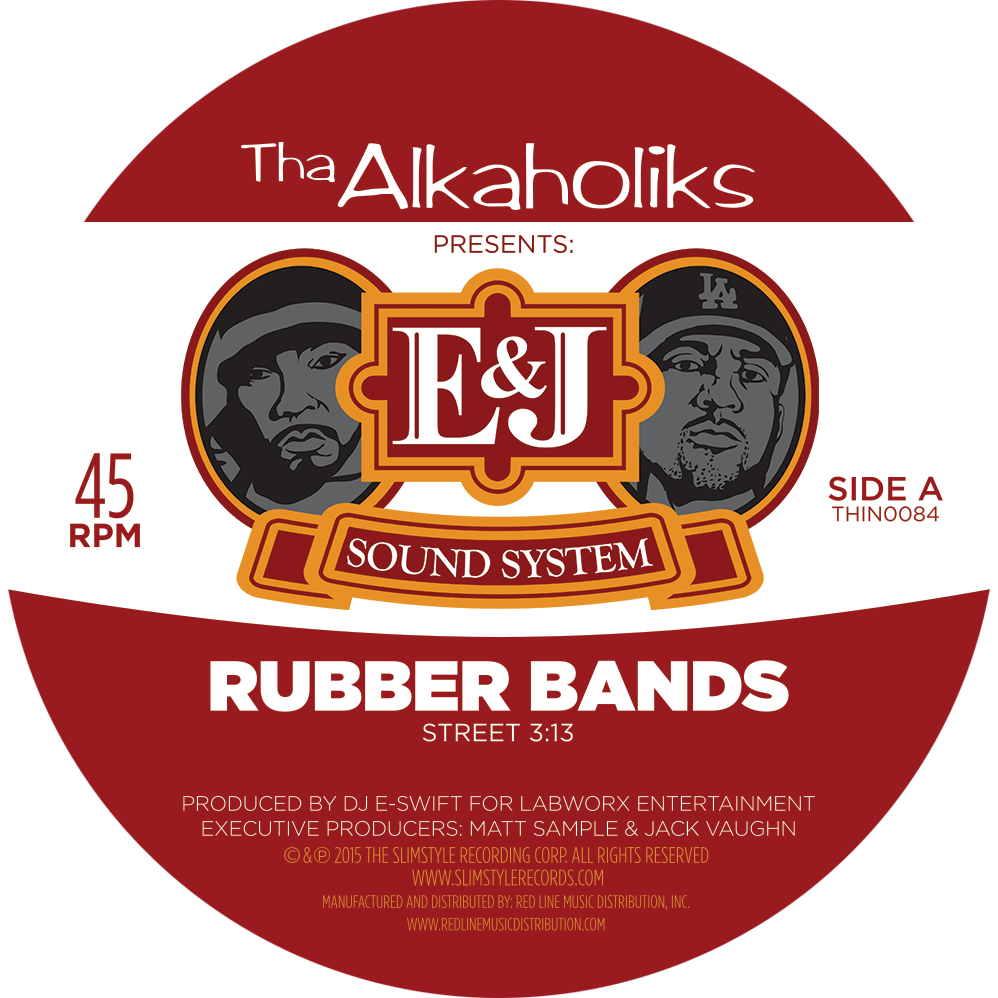 Tha Alkaholiks bring you the next installment of Likwit Crew classics with the project named E&J Sound System. The single is crowned by a music video shot in Australia fresh off the NWA world tour.
This Transparent "
beer
" colored 7" vinyl is limited to a 500 piece pressing, manufactured and distributed by Red Line Music Distribution, Inc.
The 45 comes with deluxe PVC sleeve and is limited to 500 copies.
A: Rubber Bands (Street)
B: Rubber Bands (Instrumental)
My special thanks goes to Tha Alkaholiks and Slimstyle Recordings. Special shout out to Redline Music Distribution. All copyrights reserved, posted for promotion use only.