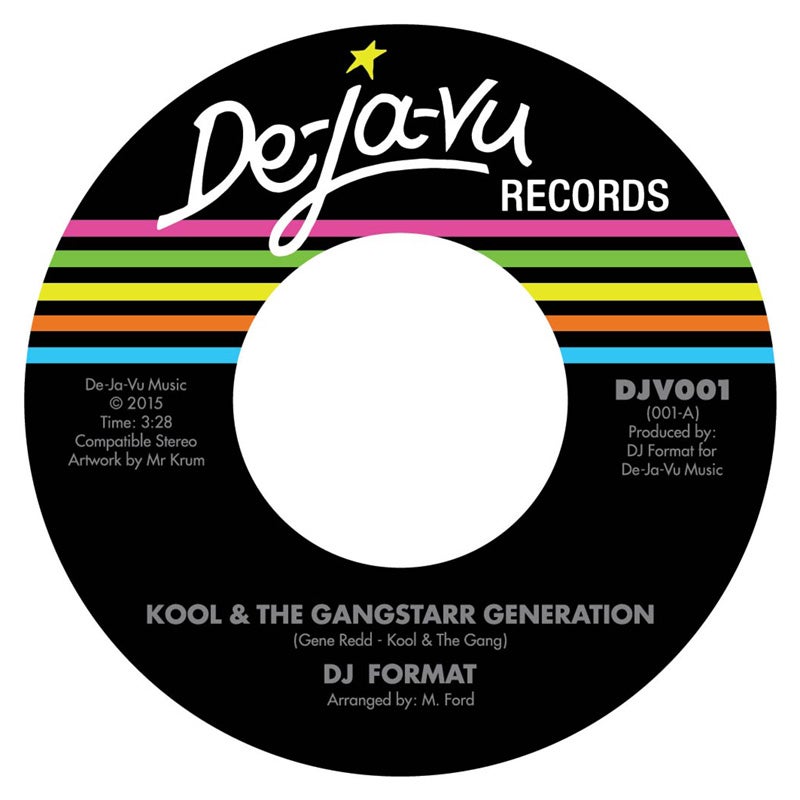 "Kool & The Gangstarr Generation" is DJ Format's newest project he releases on newly founded DeJa-Vu Records. It's a tribute to the early Kool & The Gang music that was sampled for many classic Hip Hop songs.
"The track is made entirely out of Kool & The Gang records, and Hip Hop records that sampled them. Format doffs his cap to producers like DJ Premier, 45 King & The Bomb Squad, whilst also chopping & reassembling multiple layers of K&TG samples in his own original way." [
source
]
In advance I have to say sorry for the late post (sold out). I didn't grab a copy myself but it's worth to check retailers, discogs or forums in order to get a copy sooner or later.
Tip: Juno UK will have some copies real soon
My special thanks goes to DJ Format and De-Ja-Vu Records. All copyrights reserved, posted for promotion use only.