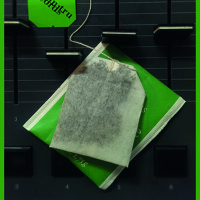 Instrumental vinyl fans pay attention. Producer duo Tru Comers (Sperrow, X-Pert) present the "Green Tea Edition" featuring six brand new beats for your listening pleasure and mix sessions.
Vinyl plus sticker cover but beware this EP is limited to 200 copies and available in a handful of shops. Some links you can find below.
A1: Amnesia
A2: Travel
A3: Shit Is Tru
B1: Raw Taste
B2: Panic
B3: Overdose
Order:
www.shop.rappartment.ch
Order:
www.vinylism.de
My special thanks goes out to Sperrow and X-Pert. All copyrights reserved, posted for promotion use only.