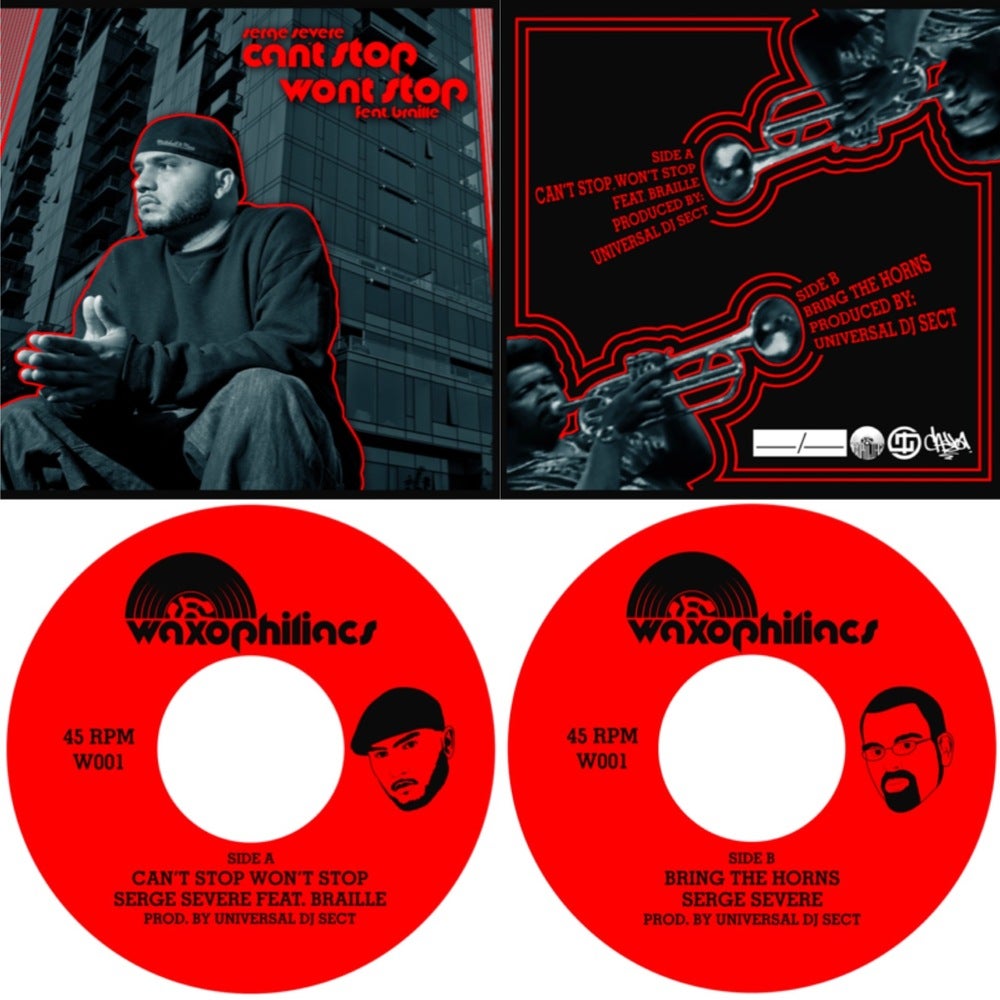 Serge Severe and Universal DJ Sect represent sample based hip-hop and pure boom-bap style. Braille (of Lightheaded fame) makes a nice guest appearance on the A side.
This hand-numbered 7" debut release is a limited edition of 300 copies and comes in a picture sleeve.
A: Can't Stop, Won't Stop ft. Braille
B: Bring the Horns
order at
www.waxophiliacs.bigcartel.com
,
and check
www.discogs.com
,
and follow
www.360vinyl.com
My special thanks goes out to Waxophiliacs, Serge Severe and Braille. All copyrights reserved, posted for promotion use only.