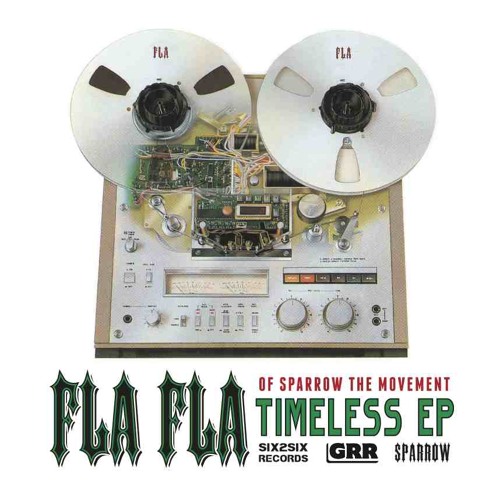 Six2Six Records and Gentleman's Relief Records are working on a very special Record Store Day for each one of us. Beside the already announced 12inch "It's OK!" by Constant Deviants there will be two more dope releases. One of these is the "Timeless EP" by Sparrow MC Fla Fla and producer Debonair P.
The EP will be available on limited vinyl - 150 copies on clear
red
vinyl and 150 copies on clear
green
vinyl. All songs produced and mixed by Debonair P.
A1: I Am Fla
A2: Timeless
A3: Soul is Ill
A4: Swagger
A5: Manifest ft. Global Platoon
B1: I Am Fla Remix
B2: Timeless Remix
B3: Soul is Ill Remix
B4: Strugglin'
B5: Master Movement ft. Global Platoon


My special thanks goes out to Six2Six, Sparrow, GRR, Debonair P and everybody involved. All copyrights reserved, posted for promotion use only.