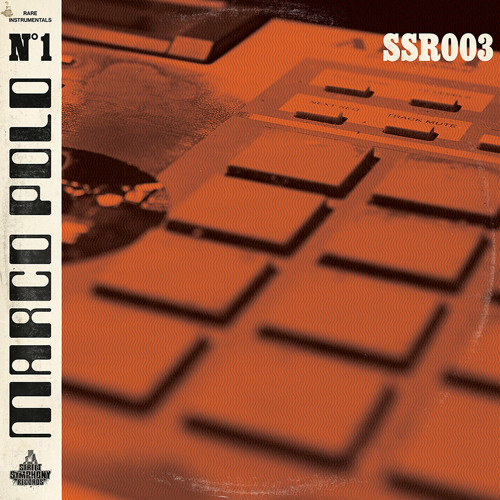 Street Symphony Records is the
label
of German producer Amazing Maze. In 2011 he announced the debut vinyl release "
My Story Is Yours
" followed by "
This Is My Hood
" in the same year. In 2012 Street Symphony released the full length album of Wyldbunch via
iTunes
and hopefully this dope album will also be available on wax someday.
Next on the agenda is a collaboration project with super-producer Marco Polo. Born in Canada, living in Brooklyn Marco Polo released a dozen of records since 2006 featuring the who is who of hip-hop lyricists.
The first of hopefully a few vinyl projects is the "Rare Instrumentals Vol. 1" containing 7 formally unavailable beats.
A1: My Own Line w/o lyrics by Neek The Exotic
A2: Block Shit w/o lyrics by Skyzoo
A3: Rolling w/o lyrics by A.G., JuJu & Sadat X
A4: The Veteran w/o lyrics by Grand Daddy I.U.
B1: Push Thru Remix w/o lyrics by Talib Kweli
B2: I Wonder w/o lyrics by Reef The Lost Cauze
B3: Crime Library w/o lyrics by Vinnie Paz
Release Date:
01.03.2013
My special thanks goes out to Amazing Maze, Marco Polo and Street Symphony Records. All copyrights reserved, posted for promotion use only.