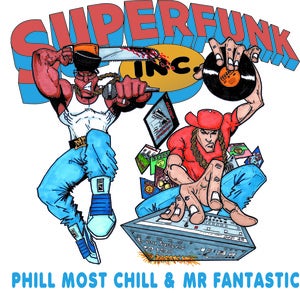 And once again we have Mr. Fantastic with a dope release on AE Records. This time Phill Most Chill is flowing over his beats and it's amazing to hear Phill's rhymes on this beats with the "British touch".
The 12" release contains two tracks in 3 different versions each. The record comes in a full colored picture cover (B-Boy style) and is limited to 450 retails copies.
Pre-Orders are open now
- shipping expected for April '13.
A1: Superfunk Inc. (Vocal)
A2: Superfunk Inc. (Instrumental)
A3: Superfunk Inc. (Accapella)
B1: The Most Fantastic (Vocal)
B2: The Most Fantastic (Instrumental)
B3: The Most Fantastic (Accapella)
My special thanks goes out to Fanta and Phill. All copyrights reserved, posted for promotion use only.