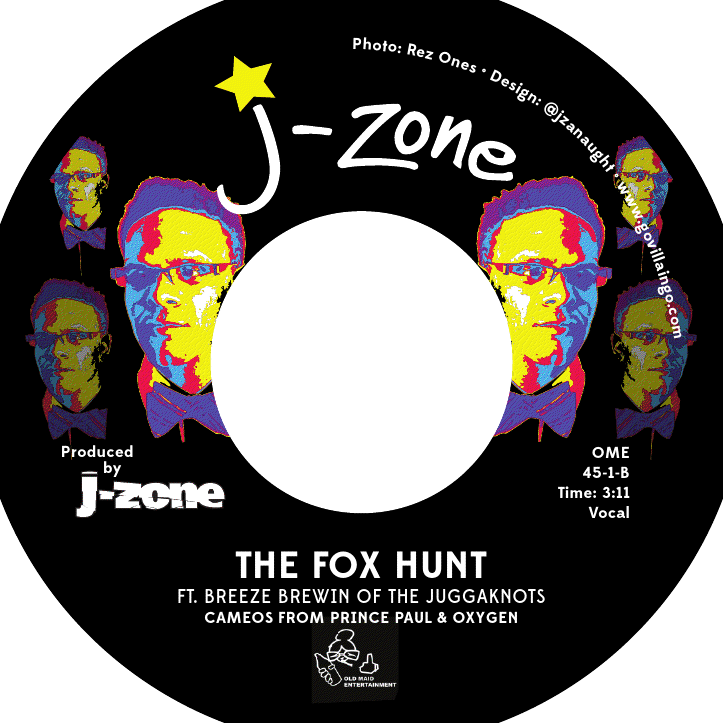 Another hip-hop 7" that needs the 45 speed of your turntable to fill the room with a dope sound.
Oxygen kindly posted this on FB discussion board and of course not without any reason.

The B-Side of this 45 features Prince Paul. Breeze Brewin (of Jugganots) and Oxygen himself.
The A-Side is an uptempo instrumental. Both tracks are produced by J-Zone.
This release is limited to 500 copies on assorted color vinyl - directly available at
The J-ZONE sto'
. A double pack for a bargain price.
A: Drug Song (Remix Instrumental)
B: The Fox Hunt
My special thanks goes out to J-Zone, Ox, Prince Paul and Breeze B. All copyrights reserved, posted for promotion use only.