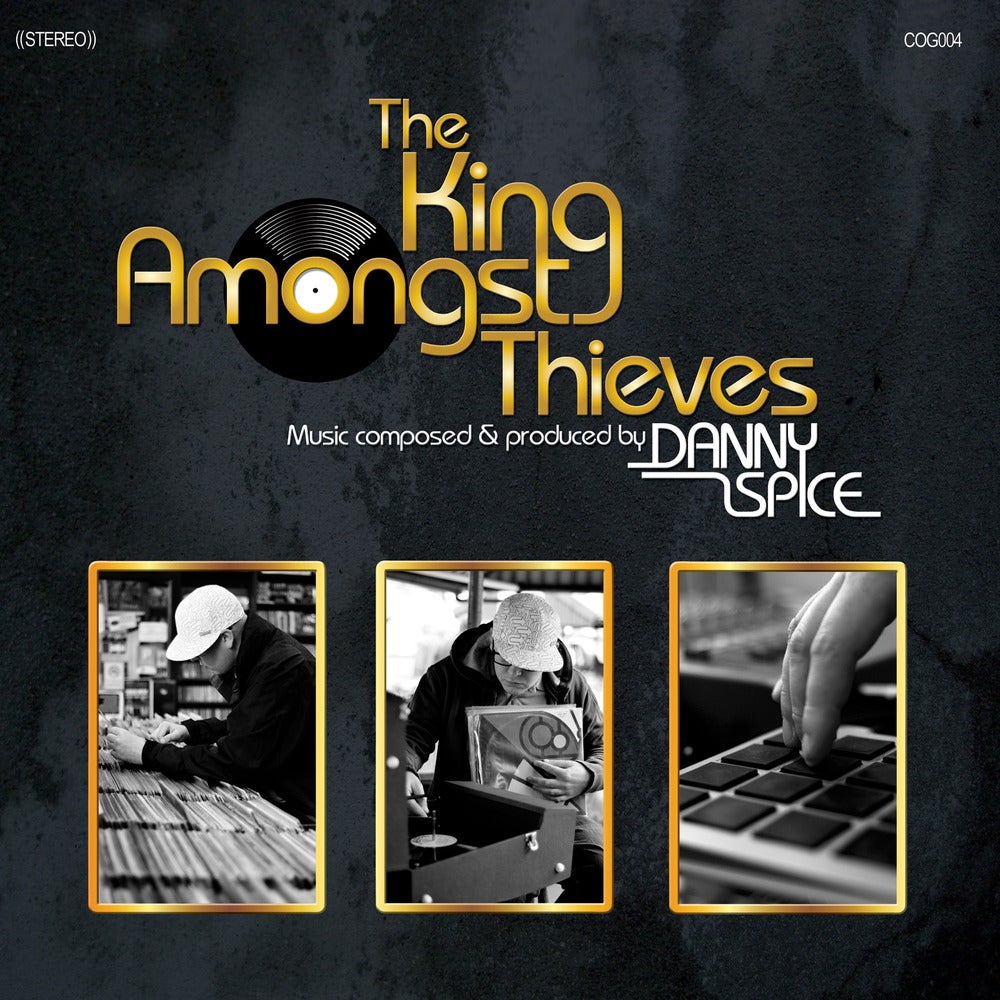 Today it's his birthday and he's celebrating this with a brand new 12" - Danny Spice. Happy Birthday! Stitch By Stitch already introduced Danny with his release on King Of The Beats.
The "King Amongst Thieves" is the new project by the London based beat maker and features vocals by Kool Sphere of Verbal Threat, Craig G, Oxygen, Simple One and DJ Mr Thing.
Only 200 pressed - all copies hand numbered - free download codes of the record - special ASR 10" print for the first 50 orders - something extra special for the first 10 orders.
Estimated shipping date is the 5th of November 2012 - pre-order now.
A: The Heist ft. Kool Sphere
A: King Of The Beat ft. Craig G
A: The Treble ft. Kool Sphere & Mr. Thing
A: Inner City Kings ft. Oxygen & Mr. Thing
A: Raising Bars ft. Simple One & Mr. Thing
B: King Of The Beats Instrumental
B: Inner City Kings Instrumental
B: Raising Bars Instrumental
B: A Symbolic Record Bonus Beat
B: Eps 16 Dust Bonus Beat
Pre-order:
now
Check also
Carry On Going
My special thanks goes out to all Danny Spice, Oxygen and all other people involved. All copyrights reserved, posted for promotion use only.
ATTENTION: please also listen to:
Danny Spice 15minutes DJ Mix