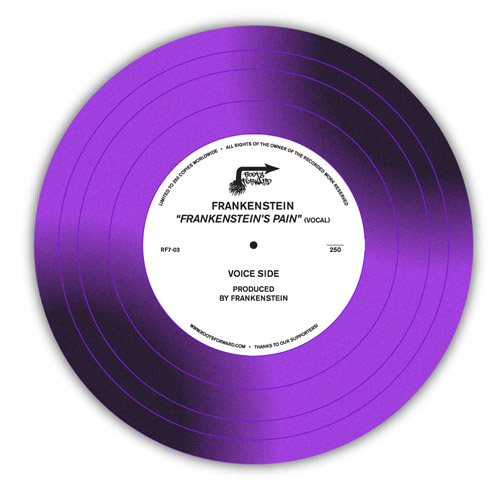 The new Roots Forward release is close to be announced and will feature Canadian MC/producer Frankenstein. This 7" vinyl release features two tracks:
A: Frankenstein's Pain
B: Frankenstein's Pain (Instr.)
C: Strangers To The Eye (previously unreleased)
D: Strangers To The Eye (Instr.)
The records will be released as a very limited edition 7" double vinyl pack. Only 250 copies to be pressed (first 150 on lavender/orange coloured vinyl), along with 10 hand-signed test pressings.



My special thanks goes out to Roots Forward and Frankenstein. All copyrights reserved, posted for promotion use only.