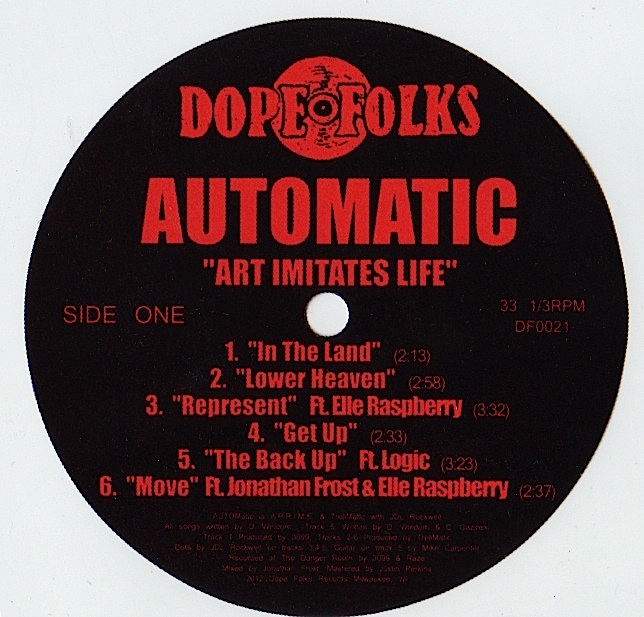 Our friends from Dope Folks Records pre-announced a forthcoming release and it will be by AUTOMatic, a hip-hop duo from Dope Folks home town Milwaukee.
AUTOMatic was formed my MC A.P.R.I.M.E. and producer Trellmatic. The group started in 2007 after years of being fans of each other's work. A.P.R.I.M.E. has been putting out music since 2004. Trellmatic has been producing music for people since the early 2000's.
Discography:
Audiology (2009) - digital album
Transistor (2010) - digital album
Fresh Dressed Single (2011) - digital single
I personally took notice of them by checking their
bandcamp
page with
free
downloads of their current discography. For September 2012 the group plans their vinyl debut with 11 tracks from their "Art Imitates Life" album in cooperation with Dope Folks Records.
Official Pre-Order date confirmed for the
6th of September
.
My special thanks goes out to AUTOMatic and Dope Folks Records. All copyrights reserved, posted for promotion use only.