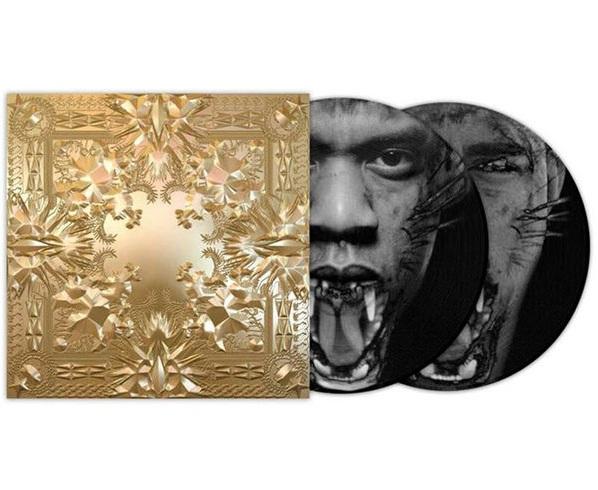 First of all I don't support this release, I don't need this in my collection and I am not willing to pay 120 € for synthie bling-bling music just because of a very special release artwork.
But due to the fact that the picture discs and the gold embossed cover are kinda something special I am open to share the picture right here on the blog.
Please use the comment section for discussion ;)
Artists: Jay-Z & Kanye West
Title: Watch The Throne
Format: 2LP Limited Edition

A1: No Church In The Wild (feat Frank Ocean)
A2: Lift Off (feat Beyonce)
A3: Ni**as In Paris
A4: Otis (feat Otis Redding)
B1: Gotta Have It
B2: New Day
B3: That's My Bitch
B4: Welcome To The Jungle

C1: Who Gon Stop Me
C2: Murder To Excellence
C3: Made In America (feat Frank Ocean)
C4: Why I Love You (feat Mr Hudson)
D1: Illest Motherf**ker Alive
D2: HAM
D3: Primetime


Thanks to Def Jam and the involved artists for a brilliant example how hip-hop should not be ... Def Jam was a dope label back in the days. All copyrights reserved by their owners, posted for promo only.