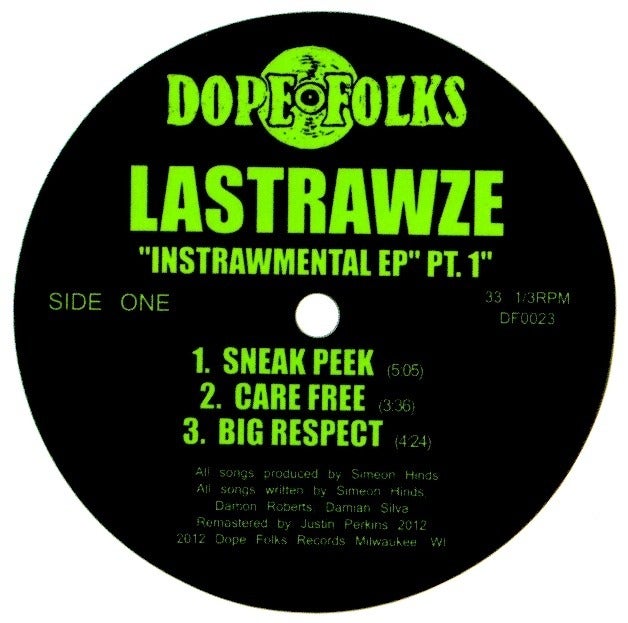 Dope Folks Records new vinyl release. Release No. 23 features Lastrawze's "Instrawmental Pt. 1".
All songs recorded in 1995 produced by Simeon Hinds. First the album got released in 2010 as a CDR only. Dope Folks now releases the album on vinyl officially. The EP will be splitted into Pt. 1 and Pt. 2.
This unbelievable EP is limited to 300 copies and will never be repressed! Get your copy here
www.dopefolksrecords.bigcartel.com
.
A: Sneek Peek
A: Care Free
A: Big Respect
B: Where I'm At (Ghost Land)
B: Nonsense
B: Pulling Strawze (1993 Mix)

The tracks Come On In, Eye Spy, Instrawmental, What U Deal With, Who Makes Da Mic Sing, When The Smoke Clears will be available on Pt. 2



My special thanks goes out to John and Chris at Dope Folks as well as Omniscience. All copyrights reserved, posted for promotion use only.